Image Making and the Search for a Commons in the United States, 1682–1865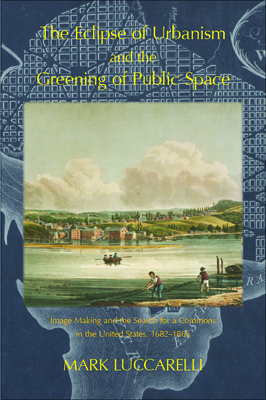 Mark Luccarelli
CONCEPTUALISING SPACE AND RE-ENGAGING THE COMMON
In The Eclipse of Urbanism and the Greening of Public Space: Image Making and the Search for a Commons in the United States, 1682–1865, Mark Luccarelli pushes past unproductive mind/body debates by rooting the rise of environmental awareness in the political and geographical history of the US. Considering history in terms of the categorical development of space – social, territorial and conceptual – the book examines the forces that drove people to ignore their surroundings by distancing culture from place and by assiduously advancing the dissolution of social bonds. Thus beneath the question of the surround, and the key to its renewal today, is the quest to re-engage the common. The latter is still a part of the approach to space, its arrangement and disposition, and has a necessary environmental dimension.
Concepts of urbanism, place identity, picturesque landscape and nature are part of a larger Western intellectual and cultural context but, by examining the imaging of cities and landscape, Luccarelli links particular American geographic settings – as well as the political ideals and practices of the republic – to the application and aesthetic reading of these ideas. The advocates of these various perspectives shared an aesthetic orientation as a means of redefining or recovering the common. The book looks at various American urban and regional contexts, as well as the work of artists, writers and public figures, including painter and engraver William Birch, Thomas Jefferson, engraver John Hill, Henry David Thoreau and Frederick Law Olmsted. Luccarelli embeds his environmental study in the works of these men and in the course of American history between the planting of the city of Philadelphia and the establishment of Olmsted's major urban parks.
This book is full Open Access (CC BY 4.0) through the support of Iowa State University Library.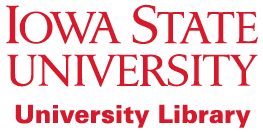 LOOK INSIDE THIS BOOK at Amazon.co.uk
THE AUTHOR
Mark Luccarelli was born in Princeton, NJ and attended schools there. He holds a doctorate in American Studies from the University of Iowa and taught at Rutgers University before receiving an appointment as Senior Lecturer in American Civilisation at the University of Oslo. Author of Lewis Mumford and the Ecological Region (1995), he is co-editor of Green Oslo (2012) and Spaces In-between (2015) and principal founding member of the NIES, the Nordic Network for Interdisciplinary Environmental Studies.
---
CONTENTS
Introduction.
1. Philadelphia: Green Urbanism and the Atlantic World.
2. Washington: Territory.
3. The Hudson Valley: Landscape.
4. Maine: The Woods.
5. New York: The Emergence of Green Space.
6. Conclusion: The Reinvention of Green Space?
---
Publication date, 15 December 2016, 256pp. Colour illustrations.
ISBN 978-1-874267-94-2 (HB) £65.
eISBN 978-1-912186-01-3 (eBook)