Nature and Political Economy in a Mediterranean Valley, 1796–1916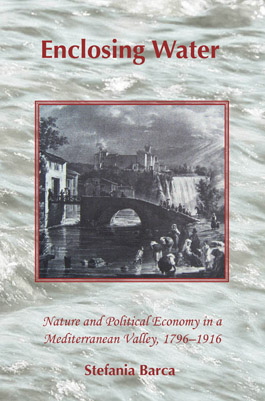 Stefania Barca
Enclosing Water is an environmental history of the Industrial Revolution, as inscribed on the Liri valley in Italy's Central Apennines. Amid forces of revolution and empire, and Enlightenment discourses of 'improvement' and political economy, the Liri's natural wealth – water-power – generated sweeping changes in its landscape and working and living environments. This book tells the story of how defining water as property – both materially and discursively – led to the emergence of an industrial riverscape, and of a concomitant new ecological consciousness; to heightened environmental risks and awareness of those risks. A dramatic century in the Liri's socio-environmental history, with its cast of new industrial bourgeoisie, engineers and civil servants, illuminates how material developments and ideological currents completely reshaped the relationship between society and nature at the periphery of 19th century Europe. By integrating Political Economy into the narrative of European environmental history, this pioneering book offers a critical new view of discourses of water disorder and environmental politics in the Mediterranean region.
ENCLOSING WATER was the winner of the 2011 TURKU BOOK AWARD for environmental history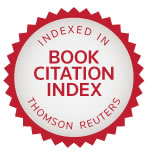 LOOK INSIDE THIS BOOK at Amazon.co.uk
EXTENDED ROUNDTABLE REVIEW from H-Net, with contributions from Jacob Darwin Hamblin, Stéphane Castonguay, Charles‐François Mathis and Marcus Hall
THE AUTHOR
Stefania Barca is a researcher at the Centre for Social Studies of the University of Coimbra in Portugal. Her previous publications include Storia dell'ambiente. Una introduzione ('An Introduction to Environmental History', co-authored with Marco Armiero, 2004) and Elettrificare la Puglia. Impresa, territorio e sviluppo in prospettiva storica, 1900-1945 ('The Electrification of Apulia', 2001).
---
CONTENTS
PART I: WATER AND REVOLUTIONS
Italian landscape with waterfall
A road to waterpower
1. The landscape of Political Economy
Nature and nation in the Kingdom of Naples
Improving the Valley
Landscape and violence
2. Empire and the 'disorder of water'
Liberating nature
Rivers and revolution
Seeing like a statistician
3. The ecology of waterpower
The making of an industrial riverscape
'I'll have your flesh for three cents per pound': Gender and mechanisation
Improvement vs. habitation
The machine in the river: a pastoral narrative
PART II: THE ECONOMY OF WATER
One hundred years of enclosures
Rivers and property in the Italian South
4. Enclosing the river
Picture a river open to all…
The appropriators
Water wars, water discipline
The tragedy of enclosure
5. Floods and politics in the Apennines
Seeing like an engineer
The un-improving State
Industry and disaster
EPILOGUE
Common Water
INDEX
---
Publication date: 1 July 2010, 200pp.
ISBN 978-1-874267-56-0 (HB) £60
ISBN 978-1-874267-57-7 (PB) £28